Some months ago a journalist told me the Germans were quite naive about terrorism, and they don't speak about it as often or at as great lengths as Americans do. I was curious to find out if that was true, and whether a comparison could be made. I wrote this piece for Radiowelt on Bayern2, but am not sure they ran it. Here it is in any case.
English translation below.
ATMO: Train station "Bitte einsteigen"
TG: An deutschen Bahnhöfen und Flughäfen sind Sicherheitsmaßnahmen immer und überall sichtbar. Wachmänner patrouillieren und Videokameras filmen jeden Zentimeter der Gleise. Die Bahn allein gibt ungefähr 160-Millionen Euro pro Jahr für Sicherheit aus. Und die meisten Reisenden fühlen sich auch sicher.
VoxPop1: "Ja, die Polizisten sind da..habe ich gesehen. (Zweite Stimme sagt Ja, auch) Wenn was kommen würde, würde es angesagt."
VoxPop2: "Es war es (9/11) in Amerika so weit entfernt von Europa. Das hat man nicht wirklich wahr genommen. Man fand es natürlich schrecklich. Aber es war soeben entfernt. Ich glaube eher in Amerika ein bisschen Geschäft mit dem Angst gemacht wird, und übertrieben wird."
TG: Für die Amerikaner ist Sicherheit immer ein Schwerpunkt gewesen. Nach dem elften September wurden die Sicherheitsmaßnahmen noch verstärkt. Es gab sofort mehr Polizisten an den Flughäfen und mehr Aufmerksamkeit dafür, was im Nahen Osten passiert. Der damalige US-Präsident George W. Bush erklärte den Terroristen den Krieg und schickte Truppen nach Afghanistan, um Terroristen wie Osama Bin Laden zu finden.
TG: Den Deutschen ist Terrorismus ebenfalls kein fremdes Thema. In der deutschen Geschichte haben Gruppen wie die Rote Armee Fraktion ihre Spuren hinterlassen. Und im Jahr 2008 war ein Bombenanschlag auf einen Kölner Regionalzug gescheitert. Jens Oliver Voss ist Pressesprecher der Bahn.
Voss: "Die Bahn ist aber ein offenes System. Wir versuchen natürlich, unsere Anstrengungen zu foresee-en, durch Maßnahmen, ein flexible Sicherheitssystem…es ist noch ein Verhältnis."
TG: Nach Ansicht von Voss sind die Deutschen sich einer drohenden Gefahr bewusst, obwohl Terrorismus hierzulande nicht so emotional besetzt sei. Michael Bauer ist Terrorismus- und Sicherheitsexperte des Centrums für angewandte Politikforschung in München.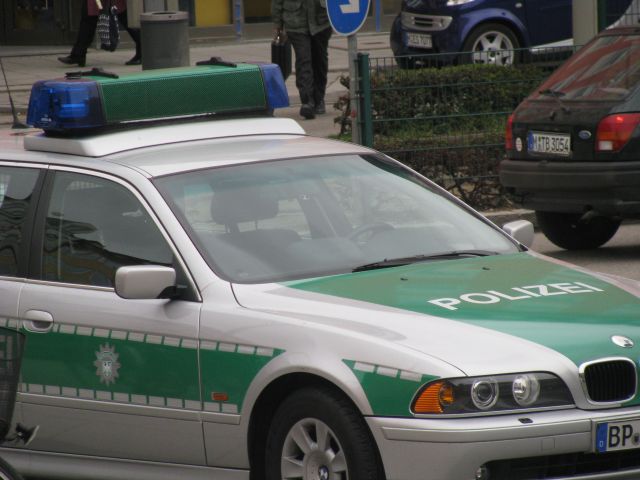 Michael Bauer: "Meine Eindruck, dass man in Amerika Terrorismus als etwas für Globalbedrohung eigentlich sieht. Und ich glaube in Europe da sieht man Terrorismus als prämiere innenpolitisches Problem oder inneneuropäisches Problem. Das gilt auch für islamischen Terrorismus."
TG: Laut Bauer sehen Amerikaner und Deutschen den Kampf gegen Terrorismus ganz unterschiedlich. Die Amerikaner glauben, es sei besser, den Kampf zu den Terroristen zu bringen. Die Deutschen sehen ihre Rolle in Afghanistan hauptsächlich darin, humanitär zu helfen. Sie trainieren Polizisten und bauen die Grundinfrastruktur Afghanistans wieder auf.
Holger Schmidt: "Das ist den Islamisten relative egal, ist man Brite, oder Spanier oder Deutscher."
TG: Holger Schmidt ist Terrorismus Experte der ARD. Seiner Meinung nach sind Sicherheit und Terrorismus nicht immer im Vordergrund in Deutschland. Sicherheit ist nicht ein populäres Thema, und Politiker, die sehr starke oder sozusagen extreme Meinungen haben, werden oft heftig kritisiert.
Genauso ging es dem ehemaligen Innenminister Wolfgang Schäuble. Er plädiert für stärkere Methoden gegen mögliche Terroristen. In den USA wäre die Meinungen von Schäuble nichts Besonderes. Die amerikanischen Bürger erwarten, dass Politiker konkrete Ideen gegen Terrorismus anbieten. Aber in Deutschland ist das nicht so.
Schmidt: "Für mich ist Terrorismus ein wellenartiges Geschäft. Es gibt Tage..ganz plötzlich geht es wieder los, etwas passiert. Und dann gibt Tage, an den passiert etwas, und in meinen Augen als Fachmann gravierend ist, aber keine interessiert sich dafür."
TG: Laut Holger Schmidt, Terrorismus-Experte der ARD, ist Terrorismus aber ein wichtiges Thema, über das die Deutschen reden sollten. Deutschland könne noch etwas über Sicherheit von den Amerikaner lernen, trotz der unterschiedlichen Mentalitäten
Schmidt: "Es gibt im Augenblick in Deutschland eine Debatte, die ich ganz interessant finde….es gibt kluge Leute, die sagen: Was wir lernen müssen, ist gewisse Fehler der USA nicht noch einmal zu machen."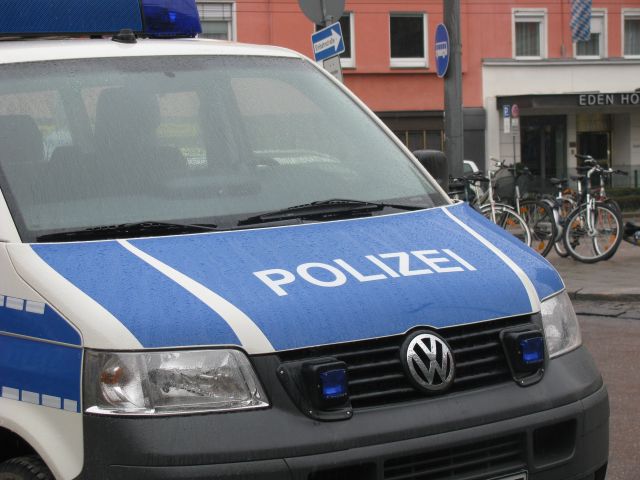 NATS: Train station "Please board the train."
TG: In Germany train stations, and airports, security measures are in place and visible. Police and security guards patrole while video cameras film every inch of train platforms. The train company, Deutsche Bahn, spends nearly 160-million-Euros per year for security measures. And most travelers feel safe.
Traveler1: "Yeah, the police are here…I saw them. And if anything, any security threat, would be on its way, it would be announced."
Traveler2: "It (9/11) was so far away from Europe. People didn't really take it seriously. Of course we thought it was terrible. But it was so far away. And I think some people make money off of fear in the US, and things are over-blown."
TG: Security has always been a focal point for Americans. After September 11th security measures were even moreso increased. There were immediately more police in airports, and more attention and care with the realities and powers in the Middle East. Then US President George W. Bush declared war on terrorists, and sent troops to Afghanistan to find terrorists like Osama bin Laden.
TG: Terrorism is no stranger to German history either. In German history groups like the Red Army Faction have left their marks behind. And in 2008 there was an attempted bombing on a regional train in Cologne. Jens Oliver Voss is a representative for Deutsche Bahn.
Voss: "Our train system is an open system. We are of course trying to foresee our weaknesses and difficulties, through security measures and a flexible system…but it is a continuing effort."
TG: Voss says the Germans are conscious of the threat terrorism poses, even though terrorism hasn't affected them as emotionally (as Americans.) Michael Bauer is a terrorism and security expert with the Center for Applied Political Research in Munich.
Bauer: "I think Americans consider terrorism as a global threat. And Europeans conversely see terrorism as mostly an internal, political problem (ETA in Spain) or an internal, European problem. And that belief goes for Islamist terrorists as well."
Schmidt: "I don't think Islamists care whether someone is British, or Spanish or German."
TG: Holger Schmidt is the terrorism expert for ARD, the national public radio system. He says security and terrorism are not always in the spotlight in German debate. They are not popular topics, and politicians who take strong or sometimes extreme opinions are often starkly criticized.
TG: That is exactly what happened to the former Minister of the Interior Wolfgang Schäuble. He lobbied for harsher methods to catch possible terrorists. In the USA his opinions would have probably fit right into the public debate. Americans tend to expect concrete policies and suggestions from politicians, but that is not the case in Germany.
Schmidt: "Terrorism is a wave-like subject. There are days when all of the sudden terrorism is on everyone's mind, something happens. And then there are days when something that I, as an expert, see as important, and no one cares."
TG: Holger Schmidt, the expert with ARD, thinks terrorism is an important topic that Germans should be talking about. He says Germans could learn from Americans, despite the two countries' differing mentalities.
Schmidt: "There is an interesting debate going on in Germany right now, about security and policy. There are smart people who say…What we need to learn is not to repeat the Americans' mistakes."