Earlier this year KJZZ brought you a report on an airline pilot training school in Goodyear, where students with Germany's airline Lufthansa earn their wings,
(Luft_Promo) Schreiber: "That's a big step for me right now, just I'm very excited now, and I can't wait to fly solo."
After 8 months in the Valley, students head back to Germany to complete their training and move closer to becoming airline pilots. KJZZ's Tony Ganzer caught up with some of the students who have returned Europe, and brings this report from Bremen.
TG: A short walk from the light rail stop at the Bremen airport terminal stands the main training campus for Lufthansa—it's where students begin and end their pilot training. And when not in Germany, the student pilots are given their first flying lessons just west of Phoenix.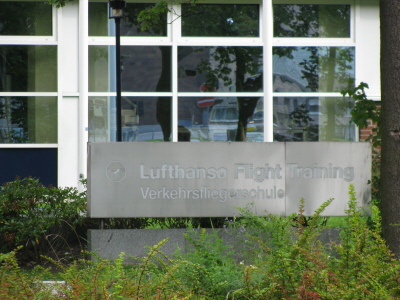 Schreiber: "it definitely paid off. When I compare my first flight with my latest flight they're worlds in between."
TG: Daniel Schreiber had just been cleared to fly solo when he spoke to KJZZ in January. He now sits with fellow student Liz Fulbier.
Fulbier: "We had some more checks to pass, and we changed to instrument flying–so we had a view limiting device and learned only to fly with navigation instruments.'
TG: In between a tight training schedule, and the much prized side trip to Las Vegas, students earned private pilot's licenses for the US, and Germany, and continued to work toward airline certification. In the coming weeks students will take the Airline Transport Pilot's License—the test which will make or break the students' path to the cockpit.
TG: Flight simulators like this supplement flight training earned in Arizona. Students move on to work in pressurized cabins, and faster planes, and will spend months in simulators for large-body aircraft before becoming part of a flight crew. And despite the constant work, student pilot Schreiber says his Arizona experience made a lasting impression.
Schreiber: "We lived there for 8 months. It's a place where we had so many good times and bad times all together. And for me it's something very special, a very emotional place. So it's the beginning of what we'll do later on, and the career we're going to love."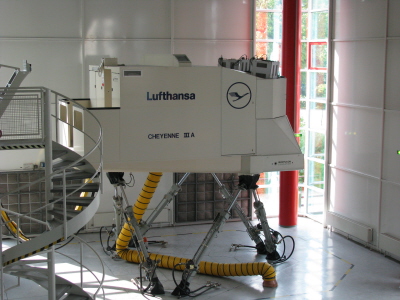 TG: Both Fulbier and Schreiber say they're not worried about the fate of the airline industry, and the health of airlines. They're just eager to begin their careers as pilots.
For KJZZ, I'm Tony Ganzer.