Phoenix is home to a number of notable aviation industry stalwarts, including the headquarters for airline U-S Airways, and one of the nation's busiest airports with Phoenix Sky Harbor . And in Southwest Phoenix , German pilots are finding their wings.  From Phoenix station KJZZ Tony Ganzer takes a look at the European pilots in training, and what their methods could mean for airlines in the U-S.
It's a typical Winter day at the Goodyear airport—the sky is clear and the air is cool.  The taxiway is checkered with small aircraft, many of which are painted with the trademark yellow crane logo representing Germany 's national airline Lufthansa.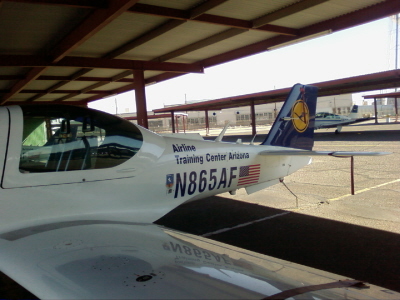 This is home to the Airline Training Center , or ATCA.  All of Lufthansa's pilots come through Arizona during their training, flying their first lessons over high desert.
"We are here because of the weather in Arizona , which allows us to fly basically 360 days a year," says  Bjorn Suren, Vice President and CFO for ATCA.
He says Lufthansa first outsourced its training before buying the facility for itself.
Now, pilots are weeded out through aptitude testing in Bremen , Germany , and are then given bookwork and courses on aviation theory.  Eventually the young pilot hopefuls head to Arizona for a six-month stint, before finishing training in Germany.
Students carry their flight logs and materials in their rolling suitcases.  Other than the occasional German conversation most business at ATCA is done in English, the language pilots use in the cockpit.
Liz Fulbier is a student from Freiburg in Southwestern Germany.  She says training in Arizona allows students to develop, and take responsibility in becoming a pilot.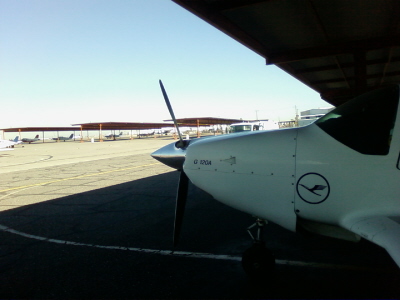 "It's good to have not too much distraction like back home. There you have things you can go to, and here you can really focus on flying," she says, sitting around a table with fellow students Max Uroiss and Daniel Schreiber.
Schreiber just passed a test, and can now fly solo.
"That's a big step for me right now, just I'm very excited now, and I can't wait to fly solo," he says.
The method of training pilots from the ground-up is a stark contrast to airlines' methods in the U.S.  Here many pilots are ex-military or have worked for years in commercial flying.
"If you go back to the 60s there was a time when the airlines would hire people with little or no time and work them through their system," says Terry McVenus, executive air safety chairman with the Airline Pilot's Association.
"There is a real worldwide pilot shortage right now and it's getting worse."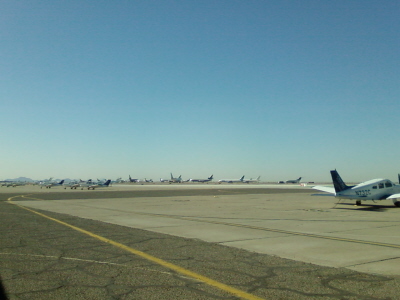 McVenus says airlines are being forced to look at training alternatives, making Lufthansa's approach, and others like it, a possible model for domestic airlines.
"We have to be taking a look at the ways we train our pilots," McVenus says. "The assumptions we used to use with the airlines and their training programs with some fairly experienced folks–those assumptions no longer hold true."
The folks at ATCA say they prefer to train their pilots in the background.  They'd rather stay out of the spotlight and concentrate on the business at hand.